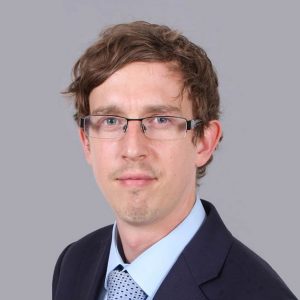 Ismail v Newham London Borough Council [2018] EWCA Civ 665, 28 March 2018
The Appellants, Mr and Mrs Ismail, were nationals of Sri Lanka and Mauritius. In late 2014 they applied to the Respondent, Newham, for homelessness assistance. At that time neither Mr or Mrs Ismail had yet been granted leave to remain in the UK: Mr Ismail informed Newham that he had made an application for asylum but it had not yet been determined. Accordingly, Newham took the view that he was not eligible for assistance. Mr Ismail requested a review. Newham proceeded to contact the Home Office who informed them that Mr Ismail's asylum application had been rejected and his appeal rights exhausted. The reviewing officer upheld the decision that Mr Ismail was ineligible for assistance.
Mr and Mrs Ismail appealed to the county court. The appeal was based on the immigration status of their three children, who had all been born in the UK. HHJ Mitchell dismissed the appeal. The children were not British nationals since they did not satisfy s1 British Nationality Act 1981, as neither of their parents was a British Citizen or settled in the UK at the time of their birth. This left open the question of whether they might nevertheless be eligible for homelessness assistance in that they were not 'person[s] from abroad' within the meaning of s185(1) Housing Act 1996. On this issue, the judge followed the interpretation of s185 endorsed, in obiter comments, in Ehiabor v Royal Borough of Kensington and Chelsea [2008] EWCA Civ 1074. Namely, that a 'person from abroad' for the purposes of s185(1), referred to a person who was not eligible for homelessness assistance under s185(2)-(4). Meaning it was not necessarily the case that they should physically have come from abroad. Although not from abroad, the children were subject to immigration control and did not fall within any of the eligible classes prescribed in regulations. As such, by virtue of s185(2), they were not eligible.
The Ismails sought to appeal against this decision. But by the time of the appeal Mr Ismail has been granted leave to remain and had become eligible for assistance, meaning that the appeal was academic. Patten LJ dismissed the appeal. Guidance on deciding whether to allow an academic appeal to proceed had been given by Lord Neuberger MR in Hutcheson v Popdog Ltd [2011] EWCA Civ 1580 and Gross LJ in Hamnett v Essex County Council [2017] EWCA Civ 6. The criteria were not satisfied in this case. Newham did not consent to the appeal proceeding and were not indemnified on costs. The financial pressures on local authorities were such that, although the point of principle was important, it was more appropriate to deal with it in a case where it would have a 'real impact on the legal rights of the parties concerned.'
The judgment is available here: Ismail v Newham London Borough Council [2018] EWCA Civ 665