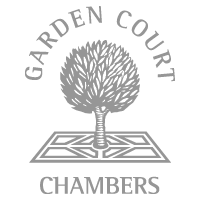 Practice
Jodie Anderson is a criminal defence barrister with a particular interest in youth justice and representing vulnerable defendants, including those with mental health issues, SEN and learning difficulties. She is a dedicated legal aid lawyer and is committed to representing marginalised and vulnerable people.
Jodie regularly appears before the Youth, Magistrates and Crown Courts representing clients in relation to a wide range of offences.
Background
Jodie completed pupillage at Garden Court Chambers in 2016 under the supervision of Sonali Naik QC and Martin Huseyin (now HHJ Huseyin). Jodie's background in asylum and deportation makes her qualified to advise on immigration issues arising out of criminal convictions.
Prior to joining the Bar, Jodie volunteered with the Death Penalty teams at Reprieve and Amicus. She also spent six months working with the Texas Defender Service in the States, assisting in the defence and representation of vulnerable and indigent people facing the death penalty in the US.
More recently Jodie has been involved with the charity Refugees at Home, finding housing for destitute asylum seekers and refugees in the UK. She recently returned from working with the Refugee Legal Support Project in Athens, advising asylum seekers and refugees on Dublin reunification and asylum.
Significant cases:
Youth
R v JJ, Isleworth Crown Court (2018)
Client convicted of knife-point robbery in the youth court that occurred when he was 17 years of age. The case was subsequently committed to the Crown Court when the Defendant turned 18 and he obtained a 2 year SSO.
R v MA, Stratford Youth Court (2017)
15 year old Defendant charged with robbery involving a knife stabbing. Identification evidence challenged as inadmissible due to unlawful identification procedure and inadmissible purported visual identification based on CCTV. Charges dismissed at outset of trial.
R v MH, Uxbridge Youth Court (2017)
15 year old client pleaded guilty to sexual touching of a child. Persuaded the court to adjourn for psychiatric and psychological reports. Client was diagnosed with PTSD and autism and received a 12 month referral order.
R v MM, Maidenhead Youth Court (2017)
Client faced trial for possession of an offensive weapon. Submission of no case to answer was successful after Crown conceded the weapon was not offensive per se and were unable to show specific intention to use hammer to cause injury.
Mental Health
R v JM, Reading Magistrates Court (2018)
Client with severe learning difficulties was refused an intermediary for trial but acquitted of homophobically aggravated s.4A POA, drunk and disorderly and criminal damage.
R v FA, Kingston Crown Court (2017)
Defendant was found not fit to plead in relation to allegations of dangerous driving, criminal damage and assault. Sentenced to Hospital Order.
Adults
R v RC, Harrow Crown Court (2018)
Client charged with domestic burglary. Jury discharged after being unable to reach a verdict.
R v GR & Ors, Willesden Magistrates Court (2017)
Defendant charged with racially aggravated assault and assault by beating. Crown relied on an audio recording including racial verbal abuse. Non-defendant bad character evidence adduced and a submission of no case to answer was made and succeeded on the basis that the Complainant was so unreliable that his evidence could not be believed.
R v DW, Uxbridge Magistrates Court (2017)
Defendant faced four charges of domestic assault by beating and ABH against his wife and 8 year old child. The Defendant was acquitted of all but one charge of assault against his wife.
R v F, Aylesbury Crown Court (2016)
Defendant was charged with fraud by false representation. She was of good character, had recently turned 18 and cared for her seriously ill mother. Based on the low value of fraud and exceptional personal circumstances, the Prosecution was persuaded to offer a bind over.
Immigration
SSHD v HK (Iran) [2016]
Appeal against deportation and against revocation of refugee status of an Iranian political refugee convicted of GBH. Successfully argued that deportation was not proportionate in light of the assessed risk of harm and furthermore that to do so would breach his Article 2/3 ECHR rights. Appeal granted.
SSHD v SD (Portugal) [2016]
Appeal against deportation of an EEA national after various low level offences. The appeal was based on principle of proportionality and the argument that the Appellant, as an EEA national who has acquired permanent residence, could not be removed without serious grounds of public policy or security. Appeal granted.
SSHD v PDA (Bangladesh) [2017]
Appeal against refusal of asylum to political blogger in Bangladesh. Appeal allowed.
SSHD v SU (Russia) [2017]
Appeal against refusal of asylum to Russian political dissident who had worked as a filmmaker in the UK. Appeal allowed.
Pro Bono
Jodie accepts pro bono instructions. She represents clients through the Bar Pro Bono Unit and Bail for Immigration Detainees.
She has previously volunteered for the Citizens Advice Bureau and accepted pro bono instructions from the AIRE centre.
Awards
BPTC Major scholarship from the Inner Temple
GDL Major scholarships from the Inner Temple
Human Rights Lawyers' Association Bursary Award
Joseph Priestly Award from the Inner Temple
History Scholarship from the History Alumni of 1989
'Access to Birmingham' Scholarship from the University of Birmingham
Publications
'Lethally Deficient: Direct Appeals in Texas Death Penalty Cases' (September, 2016)