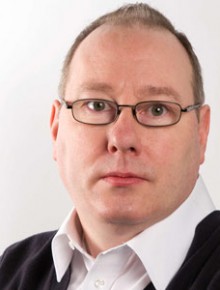 "I would like to compliment Mr Desmond Rutledge for his diligence and clarity"
Holman J
Practice
Desmond's main area of practice is welfare benefits but he has a particular interest in those cases which involve a cross-over with housing, immigration and community care law. In welfare benefits he provides:
written advice on applications for permission to appeal to the Upper Tribunal (Administrative Appeals Chamber) against decisions of a First-tier Tribunal;
representation in the higher courts in relation to (i) appeals against the Upper Tribunal, (ii) bringing proceedings for judicial review against the benefit authorities, including applications for interim relief;
For further details of what legal aid remains available in welfare benefit cases see What legal aid is still available for work undertaken on welfare benefits post-LASPO?
Desmond also provides:
representation in housing matters which involve complex housing benefits issues – defending possession proceedings due to underpayments of housing benefit and s.204 homelessness appeals based on intentionality and affordability;
representation in housing matters involving EEA nationals – including defending possession proceedings where eligibility to housing benefit is disputed and s.204 homelessness appeals based eligibility.
Desmond has also provided written opinions in family law proceedings, where there are complex benefit issues, particularly those involving EU migrants. His written opinion in an immigration matter was described as "very helpful" in Yarce (adequate maintenance: benefits) Colombia [2012] UKUT 425 (IAC).
Background
Before coming to the Bar, Desmond worked as a welfare rights adviser at Citizens Advice, LEAN and Welcare. He became a volunteer at the Free Representation Unit in 1992 and was employed as the Social Security Caseworker in 1995/6. Desmond joined Garden Court Chambers in 2004 (after completing a 12 months pupillage). He was short-listed for Young Legal Aid Barrister of the Year in 2007 for his work in social security.
Notable Cases
EU Law
Sanneh v Secretary of State for Work and Pensions and Others [2015] EWCA Civ 49 – Income Support – EU rights – 'Zambrano' carers have a positive right to reside as soon as the conditions are satisfied.  Consequently, Ms Sanneh had been entitled to claim income support in June 2011 as this was prior to the amendment of the habitual residence test on 8 November 2012. Further details can be found on the Garden Court Chambers website.
HB v Secretary of State for Work and Pensions (IS) [2013] UKUT 443 (AAC) – (co-counsel) Income Support – on whether the abolition on 14.06.07 of reg 21ZB of the IS Regs (the rule backdating income support awarded to a refugee to the date his or her asylum application had been made) is contrary to EU law under article 28 of Directive 20044/83/EC or a breach of the appellant's human rights.
R (Sanneh) v Secretary for State for Work and Pensions & Anor [2013] EWHC 793 (Admin) (junior counsel) – Test case on whether a 'Zambrano carer' who has been denied access to mainstream welfare benefits should, as a matter of EU law, be provided with interim relief, pending the outcome of her substantive welfare benefit appeal.
[2009] UKUT 17 (AAC) ) – Income Support – right to reside test – Proportionality- claimant detained under Mental Health Act refused income support.
CIS/2358/2006 – Income support – Right to reside – Claimant working in UK for over three years – did not return to work after maternity leave – Proportionality and Article 18 of EC Treaty.
Human Rights
R (Knowles) v Secretary Of State for Work and Pensions [2013] EWHC 19 (Admin) (17 January 2013) – Concerned a human rights challenge on behalf of two Romani Gypsies who were faced with a significant shortfall the rent due to the way Housing Benefit ('HB') is calculated for rent on privately owed caravan sites. The Court held that any differential treatment of Romani Gypsies under the HB scheme is objectively justified.
Burnip v Birmingham City Council & Anor [2012] EWCA Civ 629 (junior counsel) – Test case on whether a failure of the housing benefit rules to differentiate between the disabled and able-bodied amounted to a breach of article 14 of the ECHR under the Thlimmenos principle.
CP v Secretary of State for Work and Pensions [2011] UKUT 157 (AAC) – Whether compensation paid to a disabled claimant for death of mother when she was a child should be ignored as capital / whether failure to make special provision breached her human rights.
RM v Secretary of State for Work and Pensions (SF) [2010] UKUT 220 (AAC), [2011] AACR 8 (1 July 2010) – Human rights – funeral payment – whether statutory scheme discriminatory contrary to Article 14 of the Convention in the case of an orthodox Jewish funeral.
CJSA/2663/2006 Jobseeker's Allowance – Exemption for full-time students during summer vacation – whether discriminatory against lone parents – Article 14 and A1P1 ECHR.
Public Law
Secretary of State for Work and Pensions (Appellant) v Payne and another (Respondents) [2011] UKSC 60, [2012] 2 WLR 1, (junior counsel) – Test case on whether the Secretary of State has the power to recoup social fund loans and benefit overpayments by deduction from current benefit payments where those debts are listed on a debt relief order ('DRO').
R (S) v Social Security Commissioner and ors [2009] EWHC 2221 (Admin), [2010] PTSR 1785, (junior counsel) – Housing benefit – Claimant with mild learning disability living in supported housing – test for "exempt accommodation" -care provided by or on behalf of social landlord – Sch.3 para.4 HB/CTB (consequential provisions) Regulations 2006.
R (Hook) v Secretary of State for Work and Pensions [2007] EWHC 1705 (Admin) (R(IS) 7/07) (junior counsel) – whether the application of the notional capital rules were disproportionate under Article 8 ECHR.
Welfare Benefits
Blakesley v Secretary of State for Work and Pensions [2015] EWCA Civ 141 – (co-counsel) Income Support- Whether the UK is in breach of its international obligations towards refugees because of the lack of any provision to make back-payments of welfare benefits to those asylum seekers who, upon inquiry, are found to be refugees
SS v Birmingham CC and SSWP (HB) [2013] UKUT 418 (AAC) – (junior counsel) Housing Benefit – Women's Refuge – Exempt Accommodation – Whether rent charged by charity with no funding is unreasonably high by comparison with the rent charged by publically funded charities in respect of suitable alternative accommodation elsewhere. Birmingham CC has been granted permission to appeal.
Wirral Metropolitan Borough Council v Salisbury Independent Living Ltd [2012] EWCA Civ 84 (junior counse) – Whether a landlord has a right of appeal against a housing benefit decision as a "person affected" where it has lost contact with the tenant or the tenant has died.
Scott v Secretary of State for Work and Pensions [2011] EWCA Civ 103 (junior counsel) – on whether a Benedictine nun was excluded from any entitlement to state pension credit under the rule that she was a member of a religious order and was fully maintained by her order.
Sandhu v Secretary of State for Work and Pensions [2010] EWCA Civ 962 – Disability Living Allowance – Higher rate of the mobility component for a claimant who could only walk with the aid of crutches – see Memo DMG 47/10.
Secretary of State for Work and Pensions v Bhakta [2006] EWCA Civ 65 – Income Support – Habitual residence test and the use of the advanced awards provisions
Secretary of State for Work and Pensions v Doyle [2006] EWCA Civ 466 – Incapacity Benefit – Calculation of permitted earnings.
Housing
Austin v London Borough of Southwark [2010] UKSC 28, [2011] 1 AC 355 (junior counsel) on whether a former tenant's right to apply to postpone the date for possession and thus revive a secure tenancy under section 85(2) of the Housing Act 1985 survives death and passes to the estate of the deceased former tenant.
Publications
Housing Law Handbook, (Cottle ed, 2009, 1st ed) contributor to chapter on housing benefit
Macdonald's Immigration Law and Practice (Macdonald and Toal, 2015, 9th ed), contributor to section on welfare benefits.
Articles
Using public law arguments to resolve HB issues and possession proceedings, Legal Action, July/August 2014
Housing Benefit Update published in the Legal Action Group magazine – co-author . Past updates can be found on the Legal Action Group website.
Housing benefit overpayments: Part one: -'Official error' – Adviser 133 p.11-14 May/Jun 2009
Housing benefit overpayments: Part two – the 'reasonably realise' test – Adviser 134 p.10-14 Jul/Aug 2009
Living Together Appeals Revisited – recent case law on the cohabitation test – Adviser 81, Sept/Oct 2000
Blogs
Desmond also makes regular contributions to Free Movement and also writes regularly on the Garden Court Chambers Blog. Some examples of recent blogs are listed below:
Desmond is a monthly a contributor to the Garden Court Social Welfare Law website
Training and Seminars
Desmond has provided training on a range of subjects within social welfare law and has provided training for HLPA, ILPA, CPAG, Legal Action, the Public Law Project and the National Association of Welfare Rights Advisers.
Current Cases
A 'bedroom tax' appeal before the UT in which the claimant argues that MA & Others does not apply as an application for DHPs has been refused.
A judicial review of a refused by an UT Judge to extend the time limit to admit a late application for permission to appeal.
Defending a decision to terminate an introductory tenancy for rent arrears where a Zambrano carer is ineligible to claim housing benefit.
A housing benefit appeal in the UT where the FTT held that work carried out by an EEA national for a charity was not genuine and effective.